Volunteer Activities
---
There are in total 100 trained volunteers who have been actively assisting the camps management authorities as well as host community in the following ways:
Bio metric registration;
Orphan Child registration;
Relief distribution;
Mobilization of resources;
Disseminating activities information;
Arrangement of activities;
Motivational activities;
Communication with leaders and authorities;
Disaster Risk Reduction activity participation.
Conduct Environment and Bio-diversity awareness activity.
Youth development activity.
Mobilization of community people to Create social peace and harmony among Rohingya and Host community.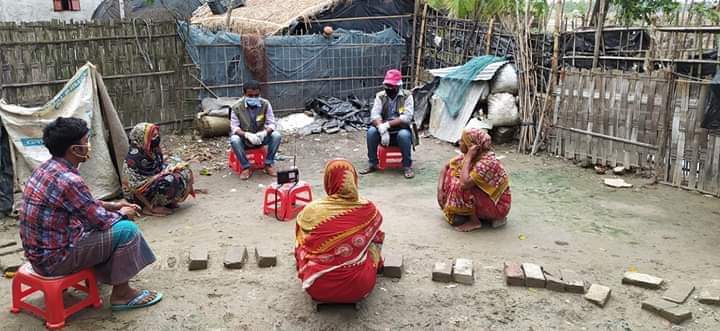 ---
Published on: Friday, 23 August 2019, 09:14 pm ▪ Last update: Monday, 6 July 2020, 01:55 pm ▪ Total View of this Page: 1133